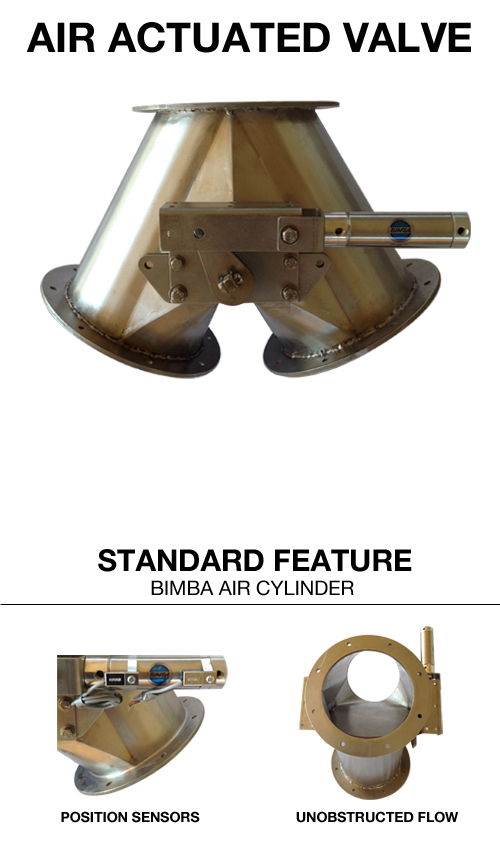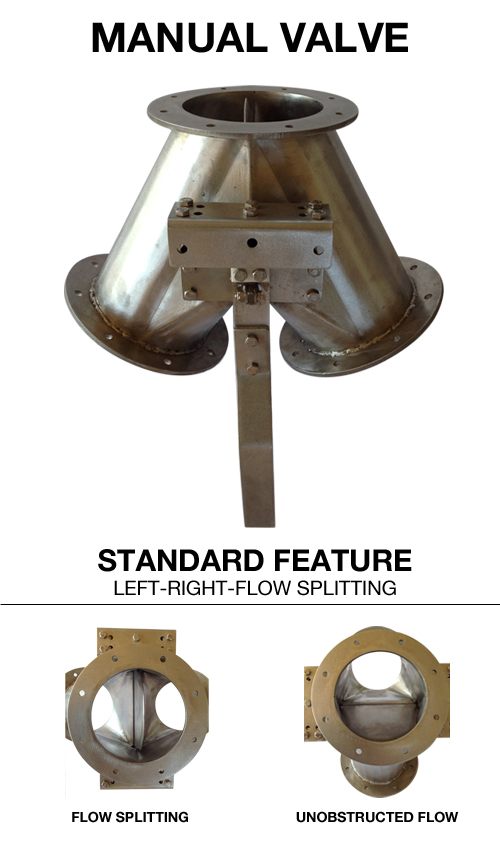 Superior Patented Design
Gravity to Conveying
Food To Industrial
All Stainless Steel
Flow Splitting Option
Lifetime Use No Maintenance
Request an online: QUOTE
Or email: info@innovationvalve.com
Or call: 970-498-4969
Compare Value And Performance
Typical Square Valves—In round pipe installations require you to buy 3 square to rounds, take up more space and add to installation costs and don't flow as well.
Typical Square & Half Round Valves—All use various types of seals around blade and shaft. These seals wear and require regular maintenance. They can stick and drag thru the valve and can contaminate product. They may require down time that can be a major issue.
Lifetime Models—Patented design has unobstructed flow, seat tight at mid-point and around the perimiter of the blade without the need for seals. Our valves parts are precision laser cut and formed. Blades are machined from 3/8" thick stainless steel. Our valves will give you maintenance free performance and will outlast other valves.
The Ellipse Valve is designed to wear-in, not wear out!